Sofia Castedo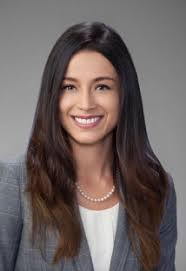 Associate Attorney
Attorney Sofia Castedo first started working at The Modi Law Firm, PLLC in 2013. She earned her B.A. in Economics and Political Science at the University of Houston, where she graduated with a magna cum laude status.
She would later earn her Juris Doctor degree from the University of Houston Law Center. Her time in law school also contained a full academic year in the UH Immigration Clinic, where she was awarded the Joseph Vail Memorial Scholarship for her work.
Now, Attorney Castedo lends her knowledge, insight, and advocacy on an array of different immigration matters for her clients. These include family-based immigration, removal defense, asylum, appeals, and humanitarian parole. She also worked at The Toppins Law Firm, one of Houston's premier business law firms, where she assisted client businesses with a wide range of employment visa matters, including EB5 investor visas. With these visas, foreign-born entrepreneurs and their families can enter and reside in the U.S. to invest in commercial U.S. businesses and create new jobs for citizens.
Attorney Castedo is dedicated to providing personal attention and vigilant counsel to her clients. She is bilingual in English and Spanish and is prepared to help individuals, families, and businesses that come to The Modi Law Firm, PLLC looking for trusted and dedicated counsel.
Education
University of Houston – B.A. in Economics and Political Science
University of Houston Law Center – Juris Doctor degree
Accolades
Joseph Vail Memorial Scholarship – awarded for legal work in the UH Immigration Clinic